Landyachtz Dipper Fish Longboard Complete
{% if product.subtotal %}
{{ product.subtotal | money | remove: ' ' }}
{% else %} {% assign discount_amount = variant.price | divided_by: variant.compare_at_price | times: -100 | plus: 100 | round %} {% assign discount_threshold = 10 %} {% if variant.available %}
{{ variant.price | money | remove: ' ' }}
{% if variant.compare_at_price > variant.price and discount_amount > 10 %}
{{ variant.compare_at_price | money | remove: ' ' }}
{% endif %} {% else %}
{{ variant.price | money | remove: ' ' }}
{% if variant.compare_at_price > variant.price and discount_amount > 10 %}
{{ variant.compare_at_price | money | remove: ' ' }}
{% endif %}
Sold Out
{% endif %} {% endif %}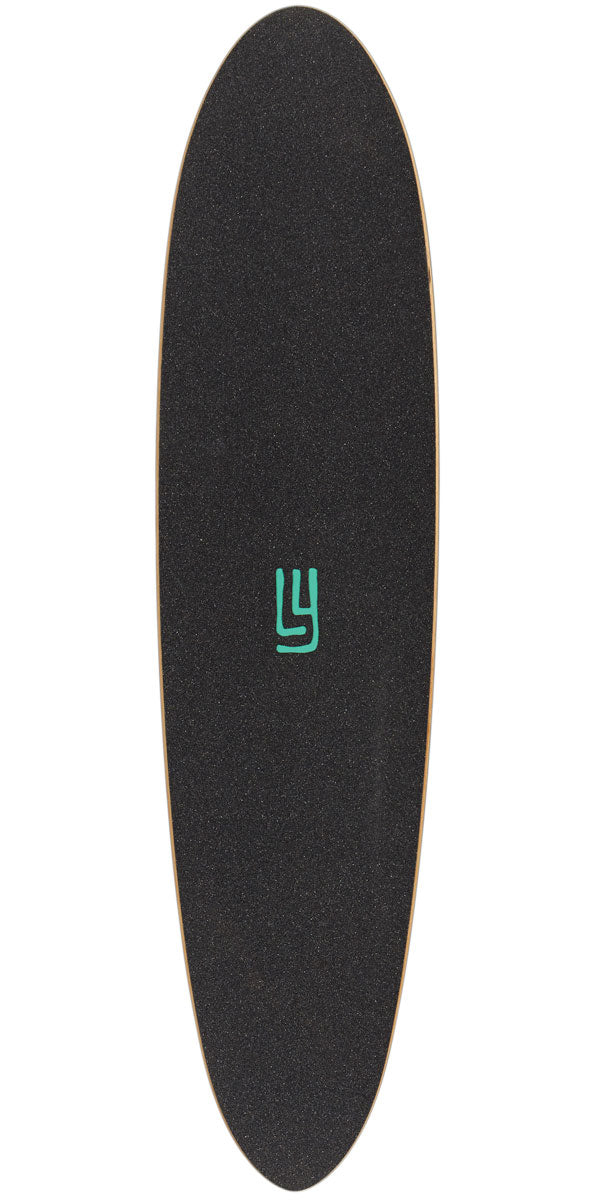 Landyachtz Dipper Fish Longboard Complete
{% if product.subtotal %}
{{ product.subtotal | money | remove: ' ' }}
{% else %} {% assign discount_amount = variant.price | divided_by: variant.compare_at_price | times: -100 | plus: 100 | round %} {% assign discount_threshold = 10 %} {% if variant.available %}
{{ variant.price | money | remove: ' ' }}
{% if variant.compare_at_price > variant.price and discount_amount > 10 %}
{{ variant.compare_at_price | money | remove: ' ' }}
{% endif %} {% else %}
{{ variant.price | money | remove: ' ' }}
{% if variant.compare_at_price > variant.price and discount_amount > 10 %}
{{ variant.compare_at_price | money | remove: ' ' }}
{% endif %}
Sold Out
{% endif %} {% endif %}
Free & Fast Shipping. On orders $50+. Orders placed by 3pm ET ship out same business day. Details here.
Free Returns. On Clothing, Shoes, & Accessories. Clearance items (prices in red) are final sale. Details here.
CCS+ Members. Free 2-3 Day Shipping, exclusive access to product raffles, member events, and more. Learn More.
Width: 8.65" x Length: 36.0"
Wheelbase: 24.29"
8 ply maple construction

The Dipper is a pintail designed to bring the compact maneuverability of a cruiser board to a carvy, flexy longboard shape. This board gives you a tight-turning, responsive ride that will make weekday commutes or casual weekend cruises the highlight of your week.

 It has a soft, bouncy flex and a fairly long wheelbase which give it a playful, surfy ride.
Details

Width: 8.65" x Length: 36.0"
Wheelbase: 24.29"
8 ply maple construction

The Dipper is a pintail designed to bring the compact maneuverability of a cruiser board to a carvy, flexy longboard shape. This board gives you a tight-turning, responsive ride that will make weekday commutes or casual weekend cruises the highlight of your week.

 It has a soft, bouncy flex and a fairly long wheelbase which give it a playful, surfy ride.

Specs