Loaded Dervish Sama Longboard Skateboard Complete
{% if product.subtotal %}
{{ product.subtotal | money | remove: ' ' }}
{% else %} {% assign discount_amount = variant.price | divided_by: variant.compare_at_price | times: -100 | plus: 100 | round %} {% assign discount_threshold = 10 %} {% if variant.available %}
{{ variant.price | money | remove: ' ' }}
{% if variant.compare_at_price > variant.price and discount_amount > 10 %}
{{ variant.compare_at_price | money | remove: ' ' }}
{% endif %} {% else %}
{{ variant.price | money | remove: ' ' }}
{% if variant.compare_at_price > variant.price and discount_amount > 10 %}
{{ variant.compare_at_price | money | remove: ' ' }}
{% endif %}
Sold Out
{% endif %} {% endif %}
(69)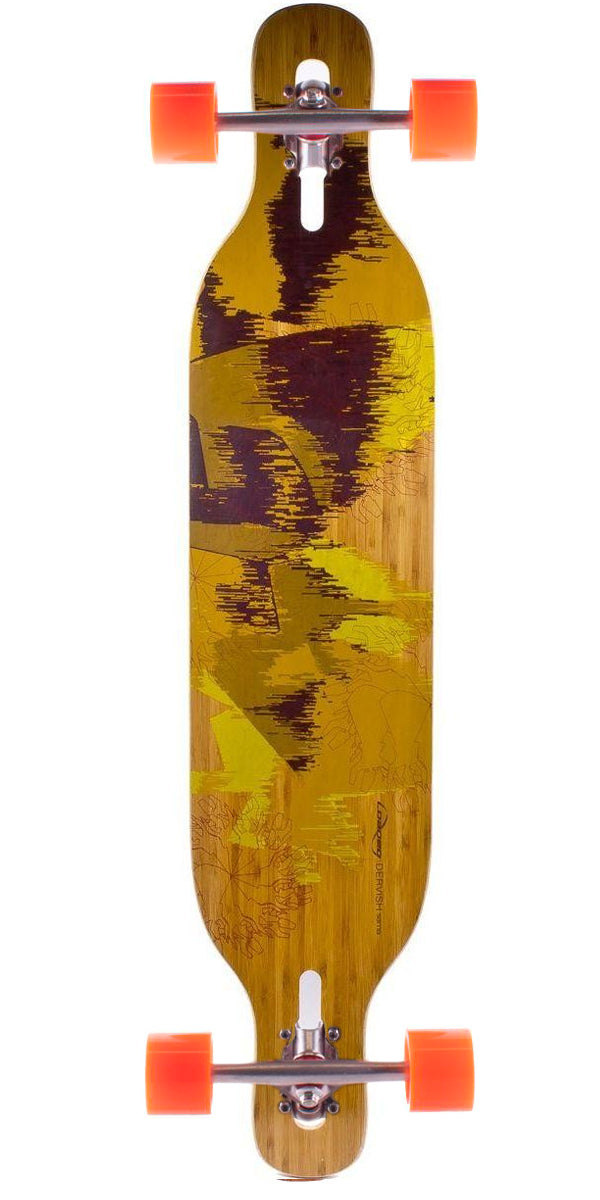 Loaded Dervish Sama Longboard Skateboard Complete
{% if product.subtotal %}
{{ product.subtotal | money | remove: ' ' }}
{% else %} {% assign discount_amount = variant.price | divided_by: variant.compare_at_price | times: -100 | plus: 100 | round %} {% assign discount_threshold = 10 %} {% if variant.available %}
{{ variant.price | money | remove: ' ' }}
{% if variant.compare_at_price > variant.price and discount_amount > 10 %}
{{ variant.compare_at_price | money | remove: ' ' }}
{% endif %} {% else %}
{{ variant.price | money | remove: ' ' }}
{% if variant.compare_at_price > variant.price and discount_amount > 10 %}
{{ variant.compare_at_price | money | remove: ' ' }}
{% endif %}
Sold Out
{% endif %} {% endif %}
(69)
Free & Fast Shipping. On orders $50+. Orders placed by 3pm ET ship out same business day. Details here.
Free Returns. On Clothing, Shoes, & Accessories. Clearance items (prices in red) are final sale. Details here.
CCS+ Members. Free 2-3 Day Shipping, exclusive access to product raffles, member events, and more. Learn More.
The Loaded Dervish Sama Longboard is a super fun board for cruising, carving, and freeriding. It has a pretty fair amount of flex that can be customized further with the multiple flex options that Loaded offers (1-3). When you set it up with a nice turny truck it is fun for flowing down hills, doing big carves, and doing a ton of different types of slides. Due to the flex it isn't going to perform the best at high speeds but for moderate speeds the Loaded Dervish Sama is one of the most fun boards out there. We especially loved the kicktails for popping shove-its and no complies!


9.00" Width x 42.75" Length


Wheelbase: 31.50"
Details

The Loaded Dervish Sama Longboard is a super fun board for cruising, carving, and freeriding. It has a pretty fair amount of flex that can be customized further with the multiple flex options that Loaded offers (1-3). When you set it up with a nice turny truck it is fun for flowing down hills, doing big carves, and doing a ton of different types of slides. Due to the flex it isn't going to perform the best at high speeds but for moderate speeds the Loaded Dervish Sama is one of the most fun boards out there. We especially loved the kicktails for popping shove-its and no complies!


9.00" Width x 42.75" Length


Wheelbase: 31.50"

Specs