Landyachtz Hollowtech Stratus Blue Super Flex Longboard Deck
{% if product.subtotal %}
{{ product.subtotal | money | remove: ' ' }}
{% else %} {% assign discount_amount = variant.price | divided_by: variant.compare_at_price | times: -100 | plus: 100 | round %} {% assign discount_threshold = 10 %} {% if variant.available %}
{{ variant.price | money | remove: ' ' }}
{% if variant.compare_at_price > variant.price and discount_amount > 10 %}
{{ variant.compare_at_price | money | remove: ' ' }}
{% endif %} {% else %}
{{ variant.price | money | remove: ' ' }}
{% if variant.compare_at_price > variant.price and discount_amount > 10 %}
{{ variant.compare_at_price | money | remove: ' ' }}
{% endif %}
Sold Out
{% endif %} {% endif %}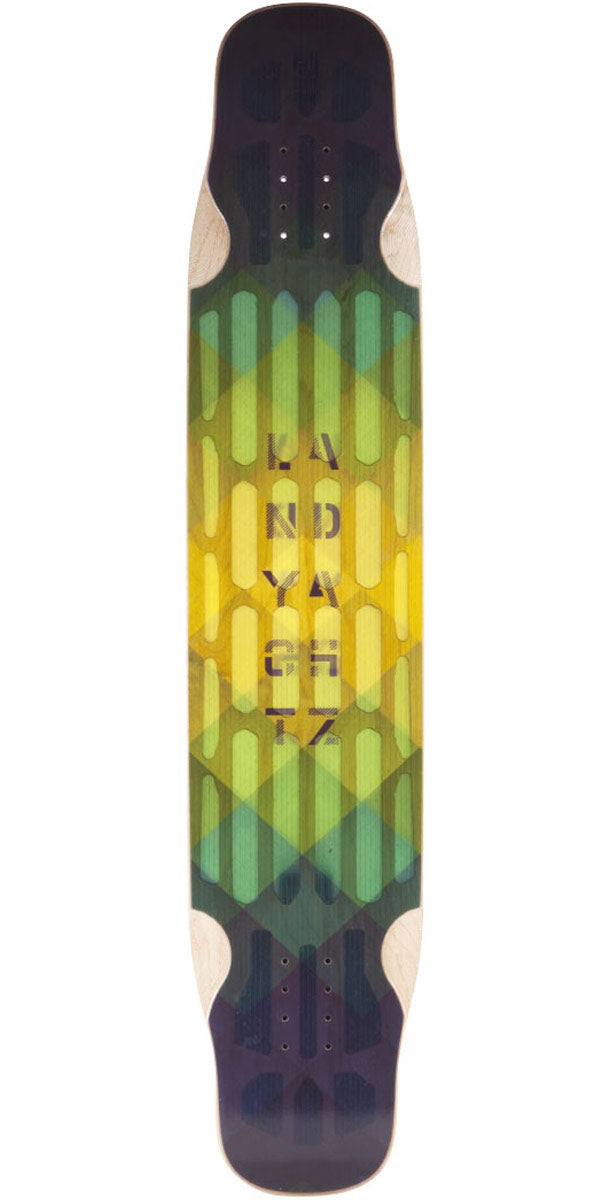 Landyachtz Hollowtech Stratus Blue Super Flex Longboard Deck
{% if product.subtotal %}
{{ product.subtotal | money | remove: ' ' }}
{% else %} {% assign discount_amount = variant.price | divided_by: variant.compare_at_price | times: -100 | plus: 100 | round %} {% assign discount_threshold = 10 %} {% if variant.available %}
{{ variant.price | money | remove: ' ' }}
{% if variant.compare_at_price > variant.price and discount_amount > 10 %}
{{ variant.compare_at_price | money | remove: ' ' }}
{% endif %} {% else %}
{{ variant.price | money | remove: ' ' }}
{% if variant.compare_at_price > variant.price and discount_amount > 10 %}
{{ variant.compare_at_price | money | remove: ' ' }}
{% endif %}
Sold Out
{% endif %} {% endif %}
Free & Fast Shipping. On orders $50+. Orders placed by 3pm ET ship out same business day. Details here.
Free Returns. On Clothing, Shoes, & Accessories. Clearance items (prices in red) are final sale. Details here.
CCS+ Members. Free 2-3 Day Shipping, exclusive access to product raffles, member events, and more. Learn More.
The Landyachtz Stratus Super Flex is a feature-loaded dancing setup. This board was designed by Landyachtz to be one of the best freeriding/dancing boards around. The Stratus Super Flex was given Landyachtz's hollowtech construction for an extremely lightweight setup and features a wood core, that is then hollowed out into a honeycomb design, removing unnecessary wood which then reduces the setup's weight considerably. The Landyachtz Stratus Super Flex is then pressed between two layers of fiberglass, giving the board an extra-strong and durable construction. With a fully symmetrical shape and a nose kick, the Landyachtz Stratus Super Flex is the perfect balance of freeriding and dancing. Coming in two different flexes, you're sure to find a ride that's perfect for you. The Landyachtz Stratus Super Flex is the flexier of the two, giving you a ride that's extremely lively and responsive to help you dance the night away.
Details

The Landyachtz Stratus Super Flex is a feature-loaded dancing setup. This board was designed by Landyachtz to be one of the best freeriding/dancing boards around. The Stratus Super Flex was given Landyachtz's hollowtech construction for an extremely lightweight setup and features a wood core, that is then hollowed out into a honeycomb design, removing unnecessary wood which then reduces the setup's weight considerably. The Landyachtz Stratus Super Flex is then pressed between two layers of fiberglass, giving the board an extra-strong and durable construction. With a fully symmetrical shape and a nose kick, the Landyachtz Stratus Super Flex is the perfect balance of freeriding and dancing. Coming in two different flexes, you're sure to find a ride that's perfect for you. The Landyachtz Stratus Super Flex is the flexier of the two, giving you a ride that's extremely lively and responsive to help you dance the night away.

Specs