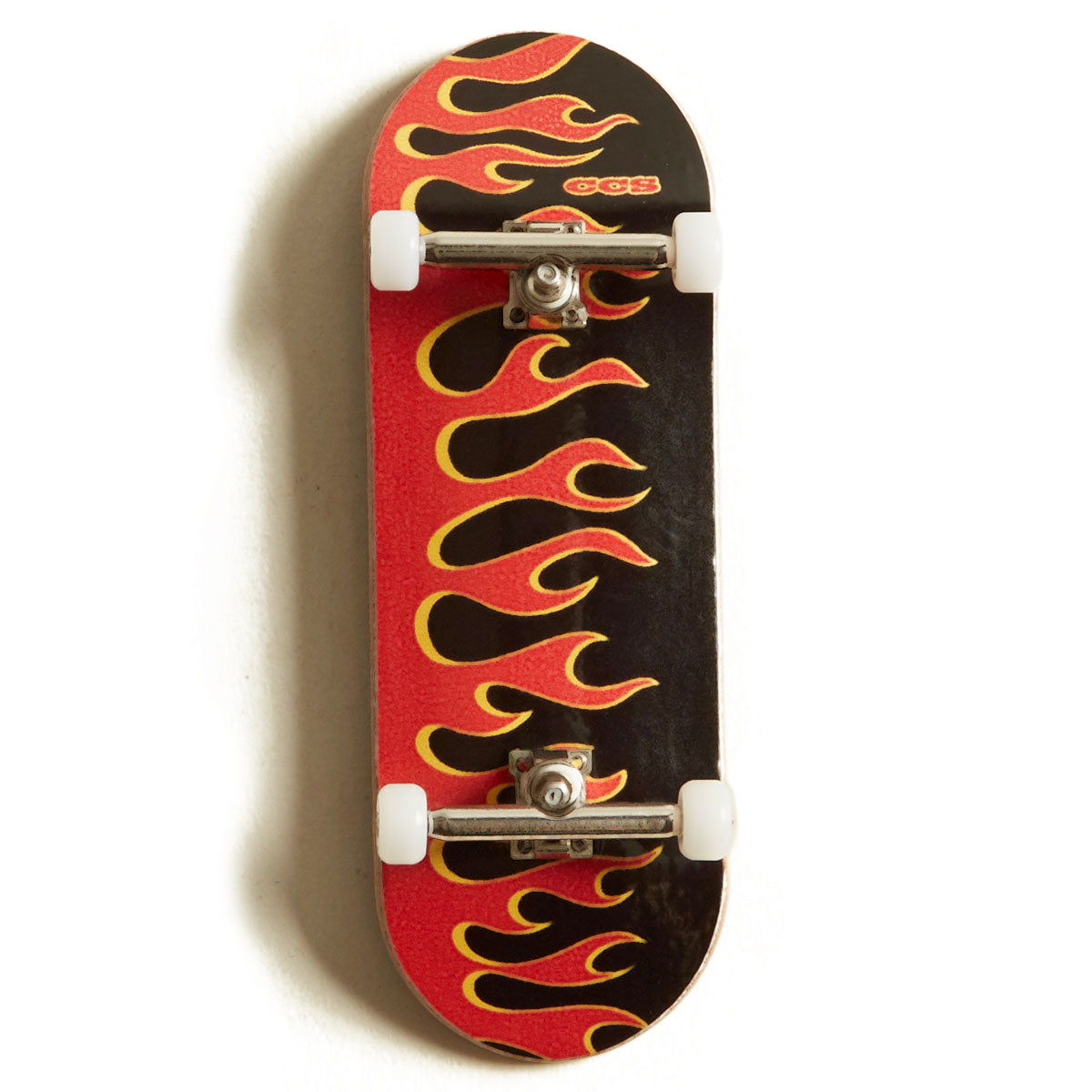 {% for badge in productBadges %} {% if product.tags contains badge.tag and badge.tag != 'more-colors' badge.product_badge != blank %}
{{ badge.product_badge }}
{% endif %} {% endfor %}
CCS Fingerboard
{% if product.subtotal %}
{{ product.subtotal | money | remove: ' ' }}
{% else %} {% assign discount_amount = variant.price | divided_by: variant.compare_at_price | times: -100 | plus: 100 | round %} {% assign discount_threshold = 10 %} {% if variant.available %}
{{ variant.price | money | remove: ' ' }}
{% if variant.compare_at_price > variant.price and discount_amount > 10 %}
{{ variant.compare_at_price | money | remove: ' ' }}
{% endif %} {% else %}
{{ variant.price | money | remove: ' ' }}
{% if variant.compare_at_price > variant.price and discount_amount > 10 %}
{{ variant.compare_at_price | money | remove: ' ' }}
{% endif %}
Sold Out
{% endif %} {% endif %}
{% assign discount_amount = variant.price | divided_by: variant.compare_at_price | times: -100 | plus: 100 | round %} {% assign discount_threshold = 10 %} {%- capture discount_text -%}
[discount]% off
{%- endcapture -%} {%- if discount_amount > discount_threshold -%} {{ discount_text | replace: '\[discount\]', discount_amount }} {%- endif -%}
Free & Fast Shipping. On orders $50+. Orders placed by 3pm ET ship out same business day. Details here.
Free Returns. On Clothing, Shoes, & Accessories. Clearance items (prices in red) are final sale. Details here.
CCS+ Members. Free 2-3 Day Shipping, exclusive access to product raffles, member events, and more. Learn More.
5 Ply Maple Fingerboard 34mm Wide X 100mm Long
Single Axle Trucks with Rubber Bushings and Locking Wheel Nuts
Wheels with Real Bearings
Foam Grip Tape
Skate Tool
Elastic cord if you want to hang the fingerboard as an ornament, it will stretch and fit over most rear-view mirrors.
Details

5 Ply Maple Fingerboard 34mm Wide X 100mm Long
Single Axle Trucks with Rubber Bushings and Locking Wheel Nuts
Wheels with Real Bearings
Foam Grip Tape
Skate Tool
Elastic cord if you want to hang the fingerboard as an ornament, it will stretch and fit over most rear-view mirrors.

Specs