Atlas 180mm 8mm 48 Degree Ultralight Longboard Trucks
{% if product.subtotal %}
{{ product.subtotal | money | remove: ' ' }}
{% else %} {% assign discount_amount = variant.price | divided_by: variant.compare_at_price | times: -100 | plus: 100 | round %} {% assign discount_threshold = 10 %} {% if variant.available %}
{{ variant.price | money | remove: ' ' }}
{% if variant.compare_at_price > variant.price and discount_amount > 10 %}
{{ variant.compare_at_price | money | remove: ' ' }}
{% endif %} {% else %}
{{ variant.price | money | remove: ' ' }}
{% if variant.compare_at_price > variant.price and discount_amount > 10 %}
{{ variant.compare_at_price | money | remove: ' ' }}
{% endif %}
Sold Out
{% endif %} {% endif %}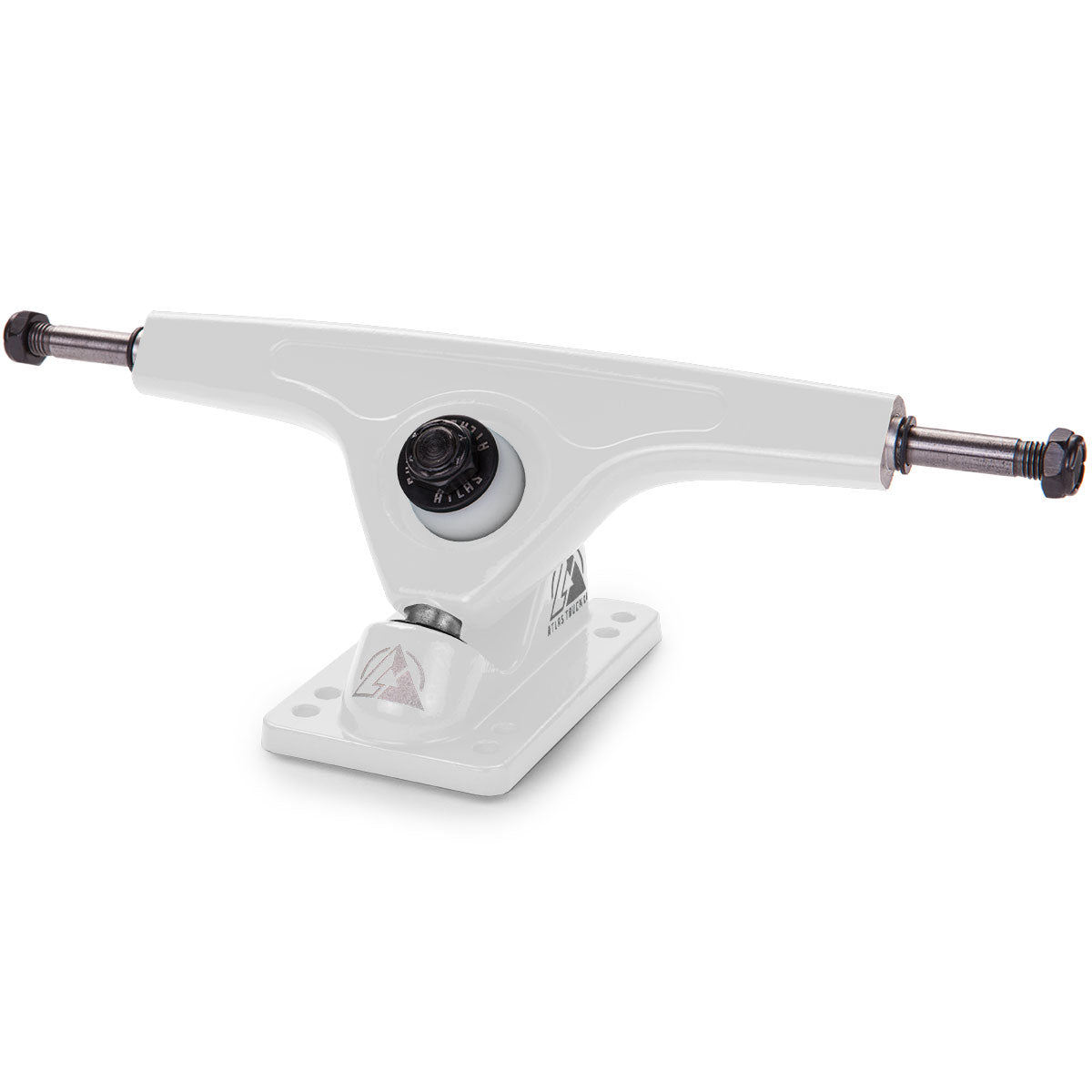 Atlas 180mm 8mm 48 Degree Ultralight Longboard Trucks
{% if product.subtotal %}
{{ product.subtotal | money | remove: ' ' }}
{% else %} {% assign discount_amount = variant.price | divided_by: variant.compare_at_price | times: -100 | plus: 100 | round %} {% assign discount_threshold = 10 %} {% if variant.available %}
{{ variant.price | money | remove: ' ' }}
{% if variant.compare_at_price > variant.price and discount_amount > 10 %}
{{ variant.compare_at_price | money | remove: ' ' }}
{% endif %} {% else %}
{{ variant.price | money | remove: ' ' }}
{% if variant.compare_at_price > variant.price and discount_amount > 10 %}
{{ variant.compare_at_price | money | remove: ' ' }}
{% endif %}
Sold Out
{% endif %} {% endif %}
Free & Fast Shipping. On orders $50+. Orders placed by 3pm ET ship out same business day. Details here.
Free Returns. On Clothing, Shoes, & Accessories. Clearance items (prices in red) are final sale. Details here.
CCS+ Members. Free 2-3 Day Shipping, exclusive access to product raffles, member events, and more. Learn More.
Atlas Truck Co. is a company with a design team full of super-geniuses. There are way too many features on these trucks so let's get straight to it. These Atlas Trucks feature a 8mm axle design and are 20% lighter than Atlas' original trucks. Atlas is also the first forged truck company to use ball pivots, giving you a smooth and consistent lean and turn. This is a much cleaner and more precise method of producing trucks. So these trucks are very precise and have no slop to them whatsoever. And lastly, they feature a tapered kingpin to ensure a tight fit and no side-to-side slop. Atlas Trucks feature a 3 degree rake hanger with a 48 degree baseplate. So if you're looking for some more stability, flip your hanger around and you'll get the feel of a low and stable 45 degree baseplate. How rad is that?! If you're looking to up your speeds, Atlas Trucks are the ones for you.
Details

Atlas Truck Co. is a company with a design team full of super-geniuses. There are way too many features on these trucks so let's get straight to it. These Atlas Trucks feature a 8mm axle design and are 20% lighter than Atlas' original trucks. Atlas is also the first forged truck company to use ball pivots, giving you a smooth and consistent lean and turn. This is a much cleaner and more precise method of producing trucks. So these trucks are very precise and have no slop to them whatsoever. And lastly, they feature a tapered kingpin to ensure a tight fit and no side-to-side slop. Atlas Trucks feature a 3 degree rake hanger with a 48 degree baseplate. So if you're looking for some more stability, flip your hanger around and you'll get the feel of a low and stable 45 degree baseplate. How rad is that?! If you're looking to up your speeds, Atlas Trucks are the ones for you.

Specs