Vans Standard Mid Chelsea Snow Mte Boots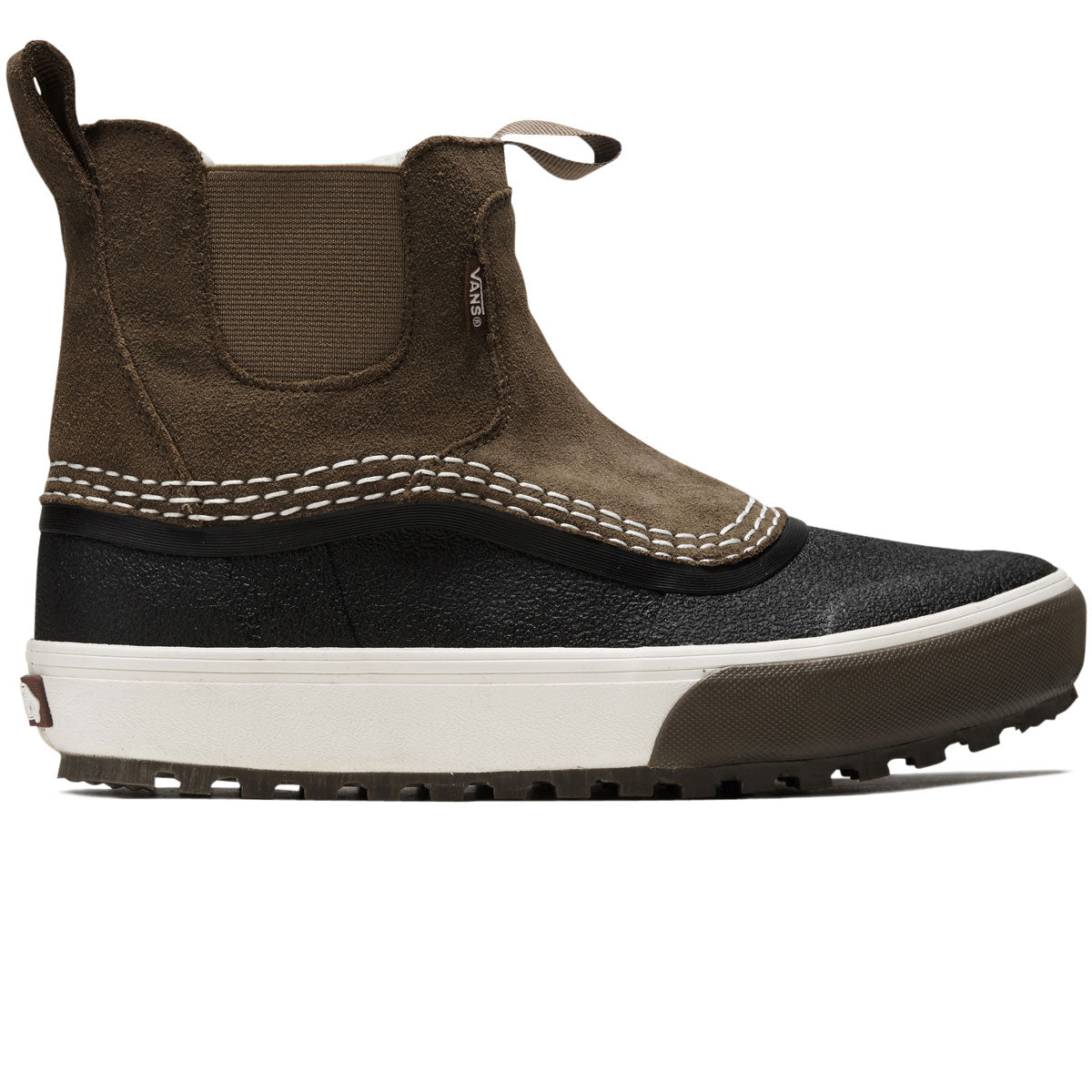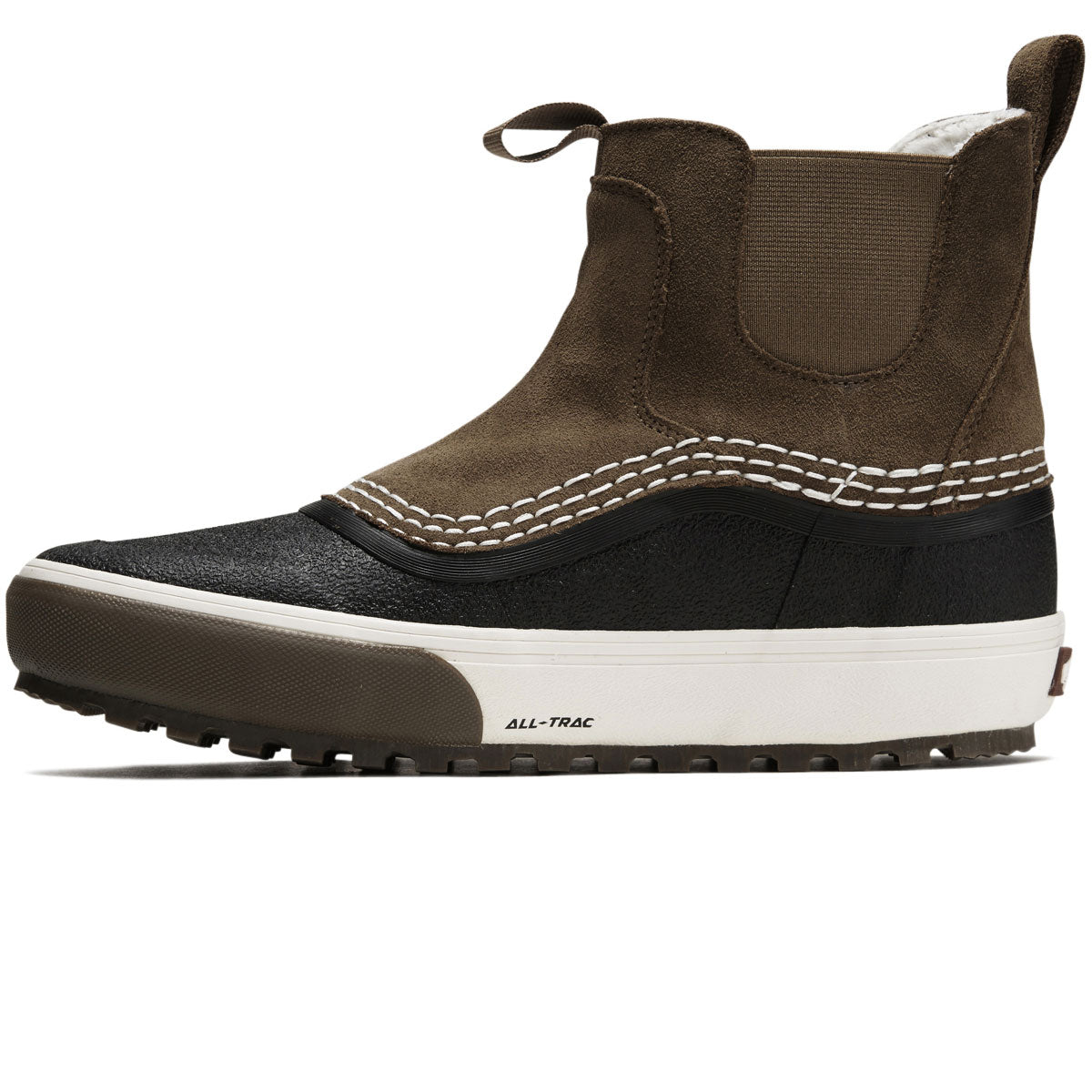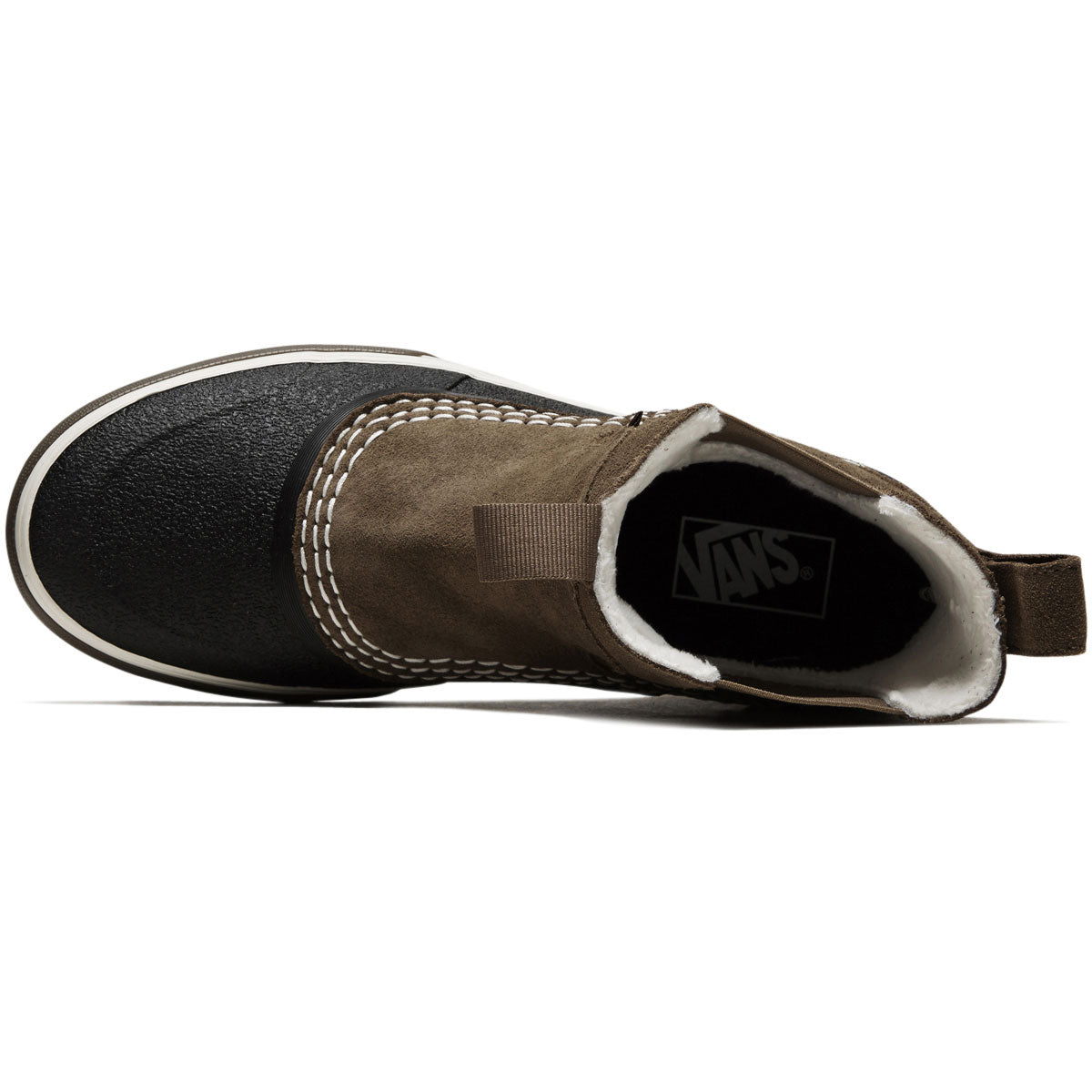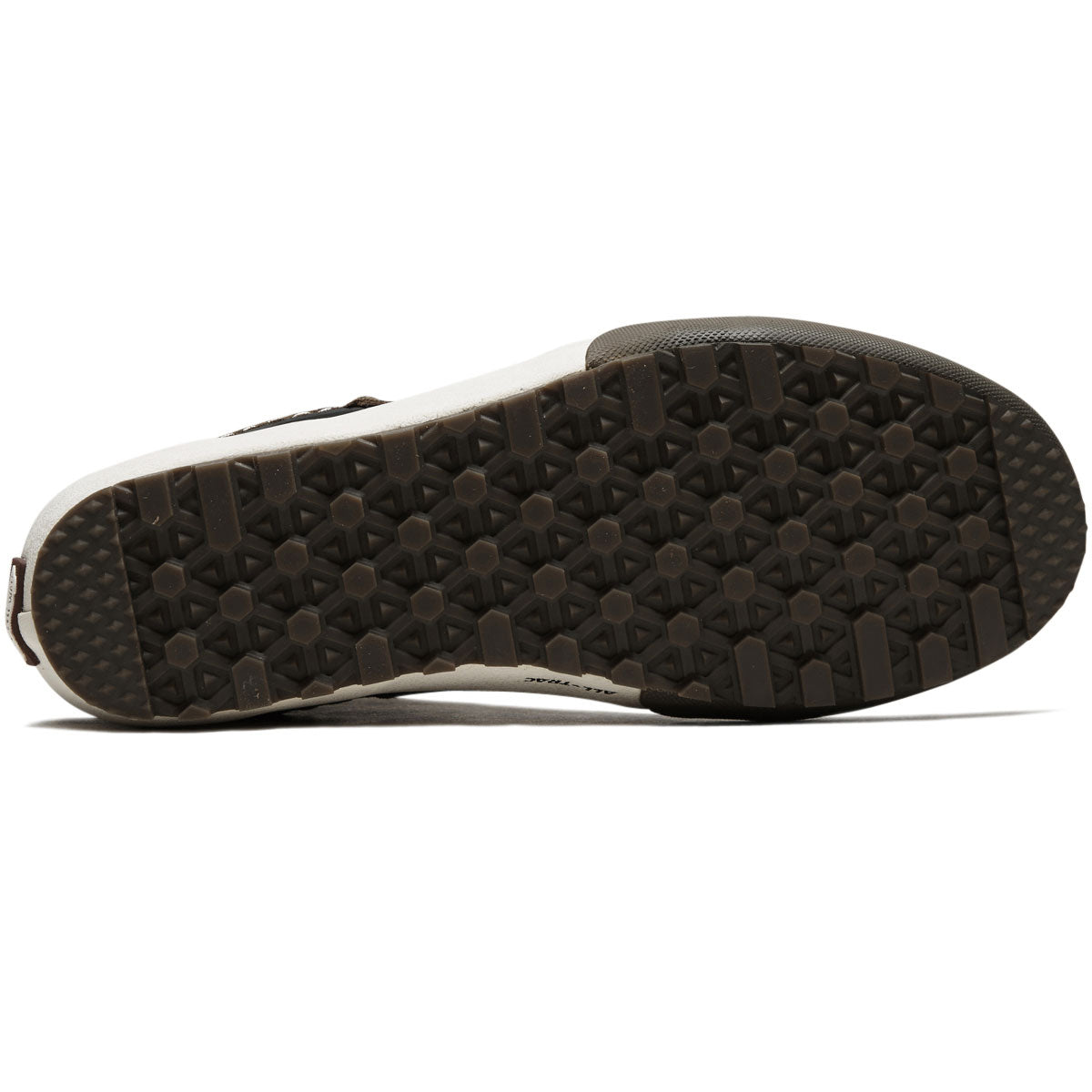 {% for badge in productBadges %} {% if product.tags contains badge.tag and badge.tag != 'more-colors' badge.product_badge != blank %}
{{ badge.product_badge }}
{% endif %} {% endfor %}
Vans Standard Mid Chelsea Snow Mte Boots
{% if product.subtotal %}
{{ product.subtotal | money | remove: ' ' }}
{% else %} {% assign discount_amount = variant.price | divided_by: variant.compare_at_price | times: -100 | plus: 100 | round %} {% assign discount_threshold = 10 %} {% if variant.available %}
{{ variant.price | money | remove: ' ' }}
{% if variant.compare_at_price > variant.price and discount_amount > 10 %}
{{ variant.compare_at_price | money | remove: ' ' }}
{% endif %} {% else %}
{{ variant.price | money | remove: ' ' }}
{% if variant.compare_at_price > variant.price and discount_amount > 10 %}
{{ variant.compare_at_price | money | remove: ' ' }}
{% endif %}
Sold Out
{% endif %} {% endif %}
{% assign discount_amount = variant.price | divided_by: variant.compare_at_price | times: -100 | plus: 100 | round %} {% assign discount_threshold = 10 %} {%- capture discount_text -%}
[discount]% off
{%- endcapture -%} {%- if discount_amount > discount_threshold -%} {{ discount_text | replace: '\[discount\]', discount_amount }} {%- endif -%}
Free & Fast Shipping. On orders $50+. Orders placed by 3pm ET ship out same business day. Details here.
Free Returns. On Clothing, Shoes, & Accessories. Clearance items (prices in red) are final sale. Details here.
CCS+ Members. Free 2-3 Day Shipping, exclusive access to product raffles, member events, and more. Learn More.
Waterproof Vulcanized Chelsea Boot
Thermoregulation using 100 Gram Weight Insulation
Standard Snow MTE Outsole
Stretch GORE On Openeing of Boot for ease of Movement
Imported

All shoes come in men's sizing unless noted in the product title.
Details

Waterproof Vulcanized Chelsea Boot
Thermoregulation using 100 Gram Weight Insulation
Standard Snow MTE Outsole
Stretch GORE On Openeing of Boot for ease of Movement
Imported

All shoes come in men's sizing unless noted in the product title.

Specs
×
| | | | |
| --- | --- | --- | --- |
| U.S. Men | U.S. Women | Inches | CM |
| 4 | 5.5 | 8.6 | 22 |
| 4.5 | 6 | 8.8 | 22.5 |
| 5 | 6.5 | 9 | 23 |
| 5.5 | 7 | 9.2 | 23.5 |
| 6 | 7.5 | 9.4 | 24 |
| 6.5 | 8 | 9.6 | 24.5 |
| 7 | 8.5 | 9.8 | 25 |
| 7.5 | 9 | 10 | 25.5 |
| 8 | 9.5 | 10.2 | 26 |
| 8.5 | 10. | 10.4 | 26.5 |
| 9 | 10.5 | 10.6 | 27 |
| 9.5 | 11 | 10.8 | 27.5 |
| 10 | 11.5 | 11 | 28 |
| 10.5 | 12 | 11.2 | 28.5 |
| 11 | | 11.4 | 29 |
| 11.5 | | 11.6 | 29.5 |
| 12 | | 11.8 | 30 |
| 12.5 | | 12 | 30.5 |
| 13 | | 12.2 | 31 |
| 13.5 | | 12.4 | 31.5 |
| 14 | | 12.6 | 32 |
| 14.5 | | 12.8 | 32.5 |
| 15 | | 13 | 33 |